Uncle Bud's Band-Playing the Best of the Grateful Dead & Jerry Garcia Band!
Tom Constanten (T.C.) ripping up the keys
12/4/99 in Boone NC with Uncle Bud's
Band! Tom did a killer solo show then
sat in and jammed with Uncle Bud's Band
as they played some stellar rockin' versions
of some Grateful Dead & Jerry Garcia Band
tunes. . Tom Constanten played with the
Grateful Dead from 1967-1970. He now resides
in Charlotte, N.C. Pics from the show! PICS
psychedelic poster art gallery-check it out! Art Gallery
Uncle Bud's Band was formed in 1995. The members had all been the original players in
another psychedelic Grateful Dead cover band known as Other People. That band began in 1987
and over time the original members filtered out to other projects. They have come full circle
with Uncle Bud's Band-now a little older and wiser. Besides Tom Constanten, they have jammed
with Dave Grisman & his band, local favorite Doc Watson, Merl Saunders, the Radiators, Bob Weir, Max Creek, and more they can not remember today!
Members
Jason Hawthorn-guitars- also played with Charleston, SC band-The Blue Dogs.
Thomas Ballenger-guitars & vocals-
Malfalfa Johnson- bass- lives in coffee country in Houlaloa, Hi e-mailaddy
Russ Betenbaugh- Keyboards-vocals
Curtis Spencer-Drums
Check out the Grateful Quilt By Reba-It's Kind
Join our E-mail list below!
E-Mail List And Message Center Form
since 5/10/99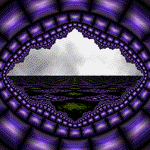 or e-mail us at kindstuff@yahoo.com
Uncle Bud's Band-NC's Premier Grateful Dead Cover Band-playing the Best of the Grateful Dead-Jerry Garcia Band-
Robert Hunter-blues -Americana Music and more. Other People formally. Dead Head jam bands.Grateful Dead Tribute bands
Be Kind to Other People!


Hawaii pictures, sunsets, rainbows,waterfalls, lava
Check 'em out above
03/30/2003 last updated- stay tuned for more