The Grateful Dead Quilt
Made by Reba a work of love for 7 years
More Pics soon 5/27/99
Many patches are lyrics to songs!
The lyrics to RIPPLE are stitched around the outside.
She has more years before she is finished.
Her only wish is that Phil Lesh see her work!
So help her and e-mail the Grateful dead and ask them to
have Phil view her work and e-mail her at
malfalfa1@yahoo.com
Thanks and may kindness find its way to Phil for Reba!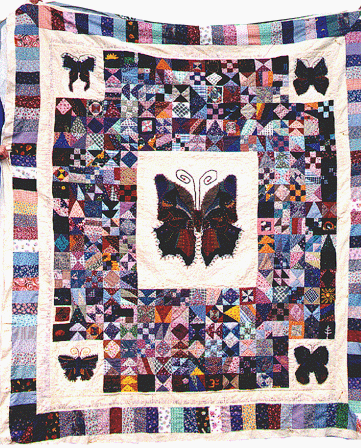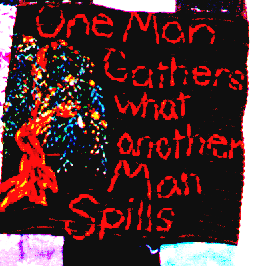 more pics later 5/27/99
One of the many lyric patches!